Traditional Craftsmanship Meets Refined Sophistication
The highly bespoke Pallas wordmarque was crafted with an emphasis on subtle finessing & refinements evident throughout the letterforms. This logo is used proud & confident in a 'masthead' fashion across many printed materials.
Superior Quality & Distinction
To support the wordmarque & for practical usage across small size requirements, Fable&Co. created a stylish monogram to be used as the brand icon, further complementing the Pallas brand identity.
This minimalist & modernist monogram depicts an elegant 'P' letterform, taken from the primary logo, & set within a crest shape as a lockup. This demonstrates the superior reputation for the highest quality & distinction for which the Pallas brand would immediately become synonymous for within the global legal landscape.
Consistency & Cohesion
The new Pallas brand identity was consistently applied to a comprehensive range of branded materials – from an elegant suite of corporate stationary & luxury merchandise, thorough to practical yet distinguished digital templates.
A range of premium paper stocks & stylish print finishes were selected to complement the visual identity & provide a tactility to the brand, adding further engagement & interest to printed materials.
The Online Experience
It was crucial that the website portrayed the same sense of timeless sophistication & refinement.
Relaxed, natural imagery of the team at Pallas offered a sense of humanity & authenticity, not typically associated with elite law firms.
The Pallas website exudes sophistication & quality. The clean & structured design adopts confident use of clean space, subtle animations & transitions, as well as an intentionally simplified user experience & content strategy.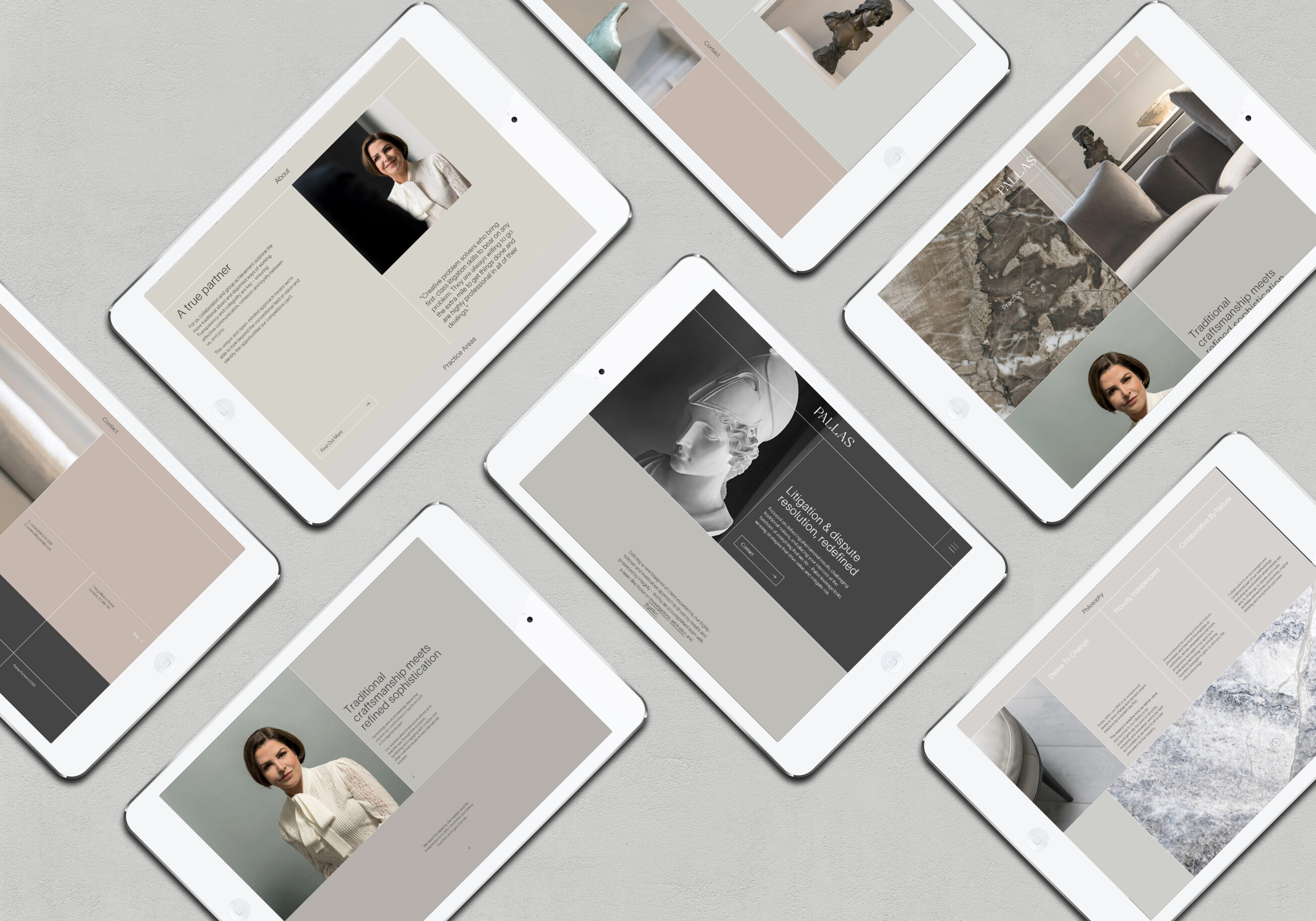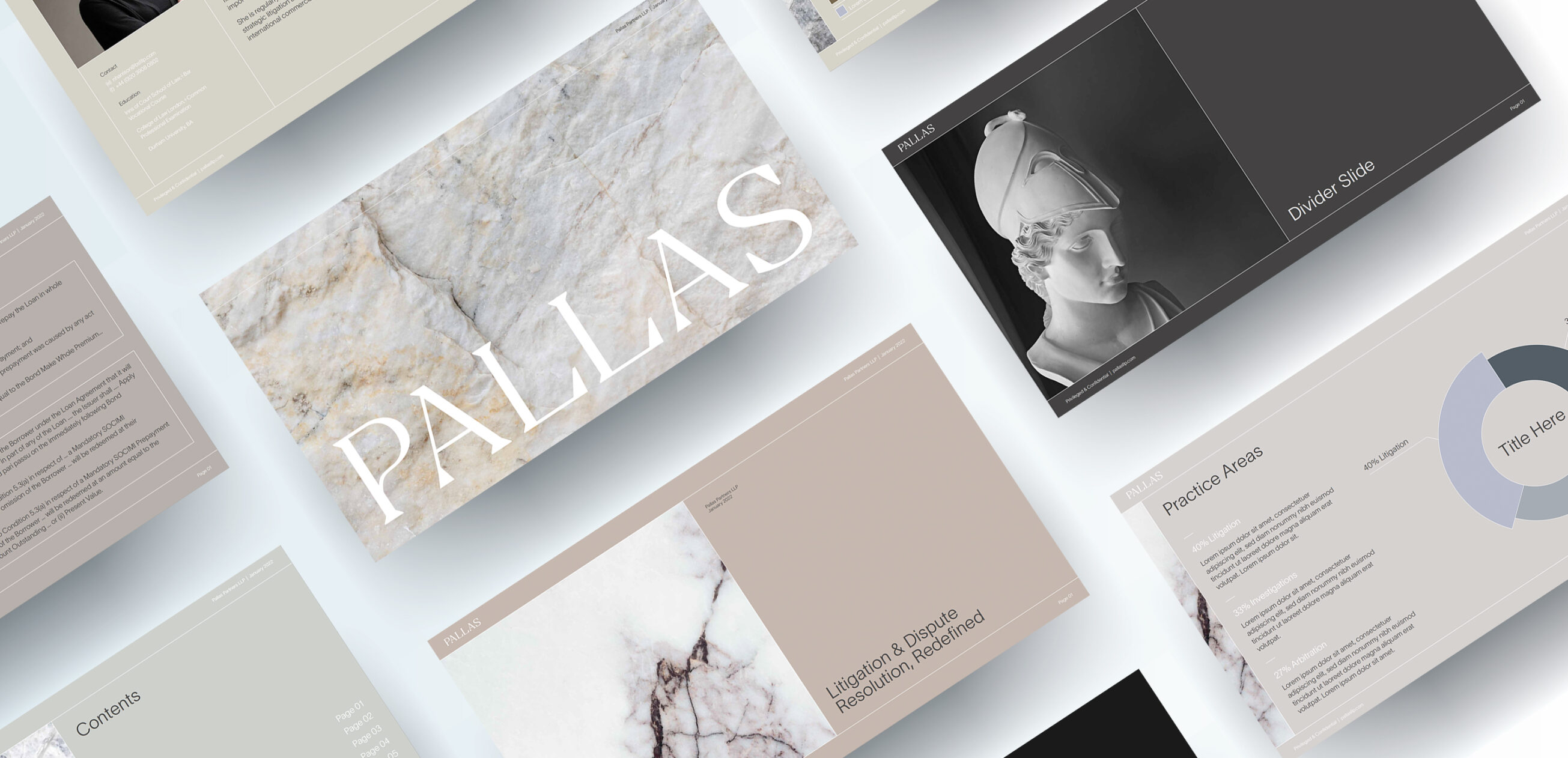 Working with the team at Fable&Co. has been one of the highlights of setting up Pallas. Right from the outset, the team immediately understood our vision and mission for the new firm. More importantly, Fable&Co were able to effortlessly articulate what we have set out to achieve into a truly exceptional & stunning brand identity, website & materials, adding immeasurable value to the overall project. The process was not just effortless but enormous fun & the commitment of the whole team unsurpassed. We are very excited to continue working with Fable&Co through this next phase of our firm's growth.