The Playful Logo
The new logo was crafted to simply denote the playful narrative behind the name Hide&Seek. The word 'hide' sits behind the other letters in the wordmarque, hidden from view, like the stories Hide&Seek masterfully bring to light with aplomb. 
Monogram
Emblematic of a modern, progressive aesthetic, a distinctive brand monogram was created to complement the primary wordmarque. Designed as a simple yet highly distinctive H&S monogram, offering greater flexibility & versatility across the inevitable variety of sizing requirements. 
Strategic Brand Messaging
The brand tagline 'Moving Pictures' inspired by the time-honoured characterisation of film making. The double meaning however has far more poignancy – referring to the role that their films play in inspiring policy change, influencing critical funding for key causes or simply connecting with the hearts & minds of millions of people around the world through cinematic documentaries which demonstrate the reality of life through a different lens.
Brand Identity
The contemporary, avant-guard & pioneering aesthetic of Hide&Seek's new brand identity perfectly reflects the superior quality of films they produce. The simple, black & white colour palette is further supported by a polished 'metallic-like' gradient which is used throughout the brand identity, which gives the identity additional depth & progressive 'high-tech' qualities, helping emphasise the innovation inherent within both the techniques & philosophies which Hide&Seek embodies.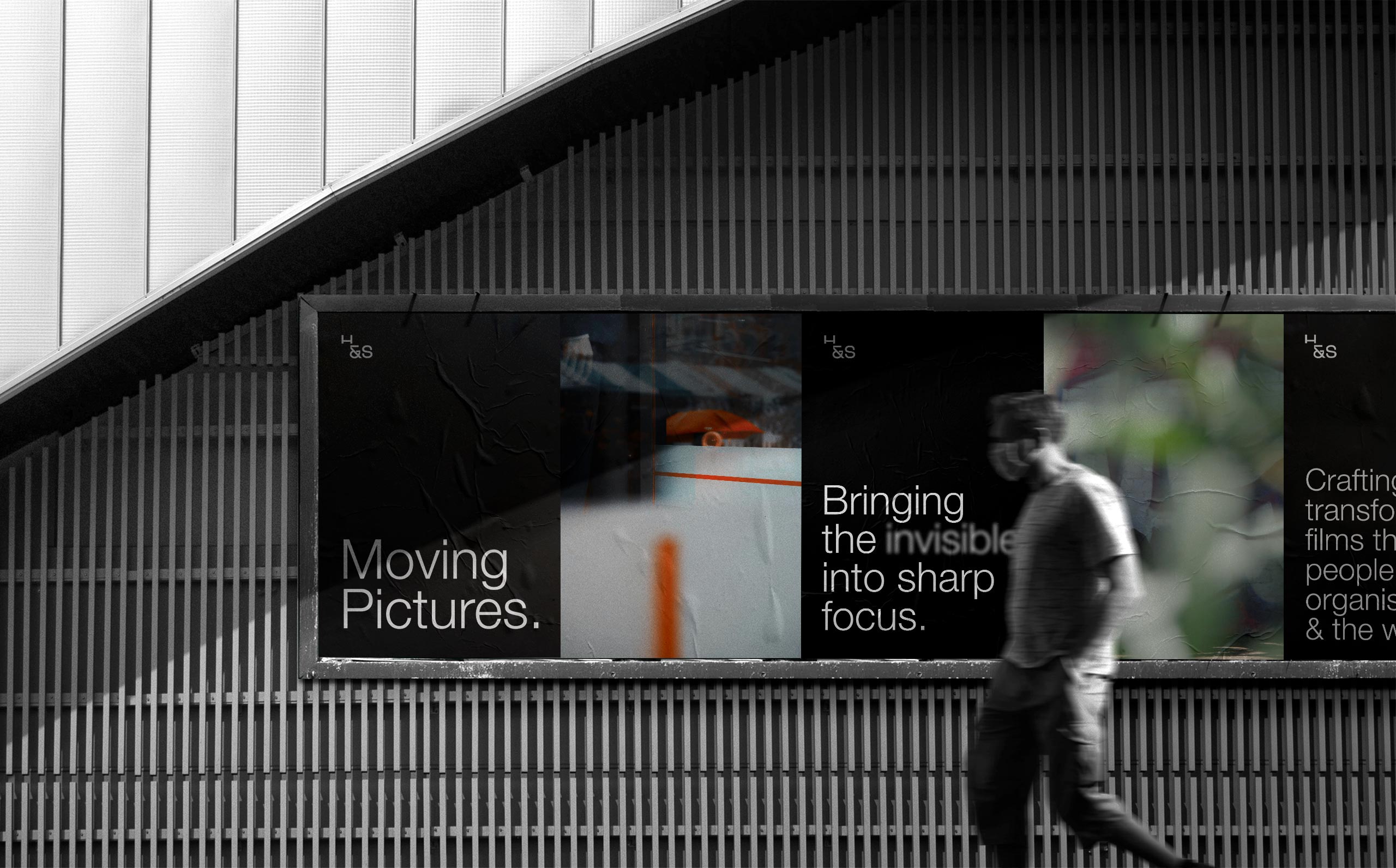 The Online Experience
To reflect the confidence that comes with this new brand identity, we crafted a website which compliments the quality of work that Hide&Seek has become renowned for.
One of our primary goals with this new website design was to create a cutting-edge digital experience featuring soft scrolling, seamless transitions, & clean aesthetics which do not distract from the portfolio of work, but help in creating a unique and enjoyable user experience.
Throughout the website we use large image and video modules to ensure the portfolio is front & centre, whilst the minimal, typographic based design style helps guide the user to each page.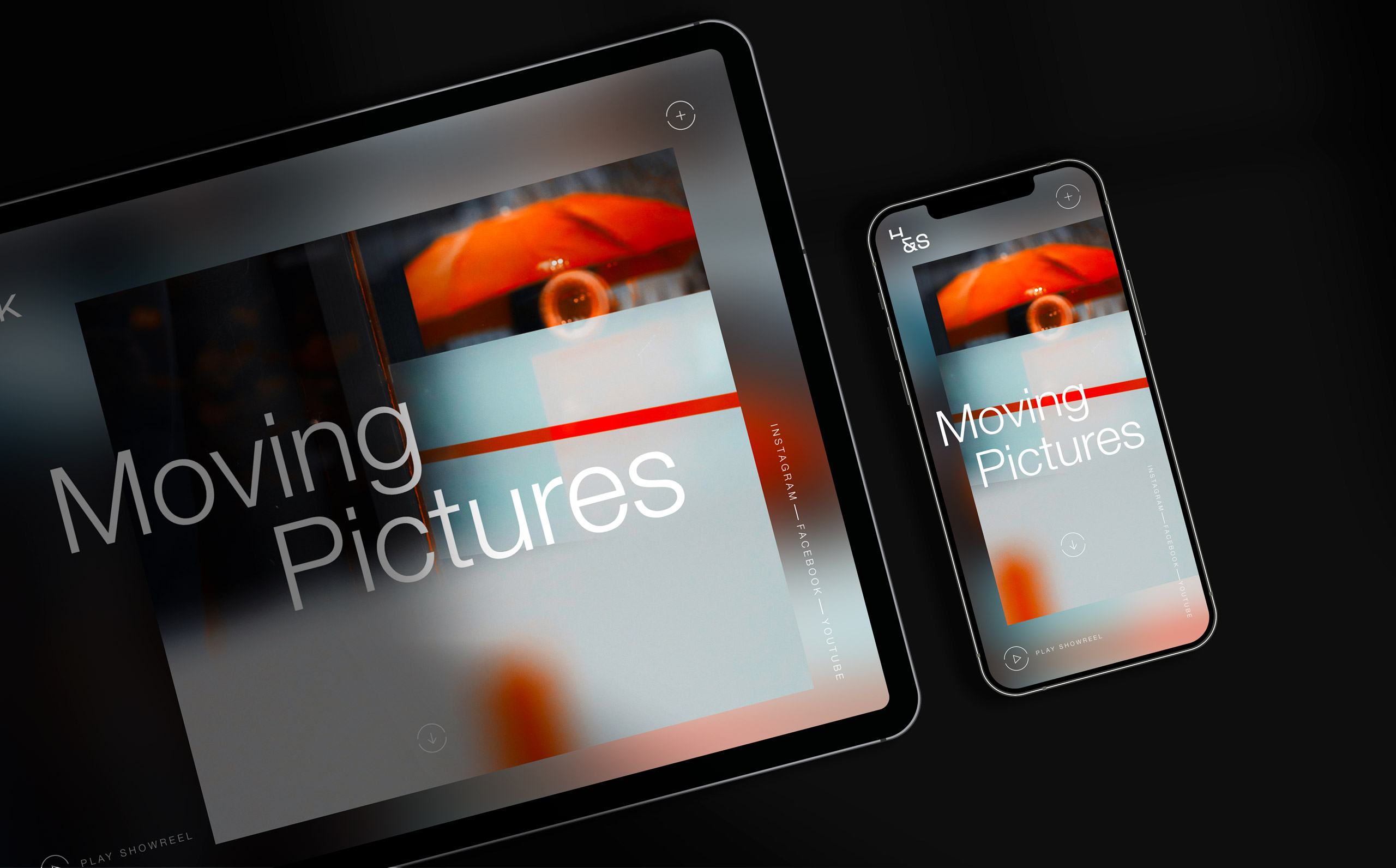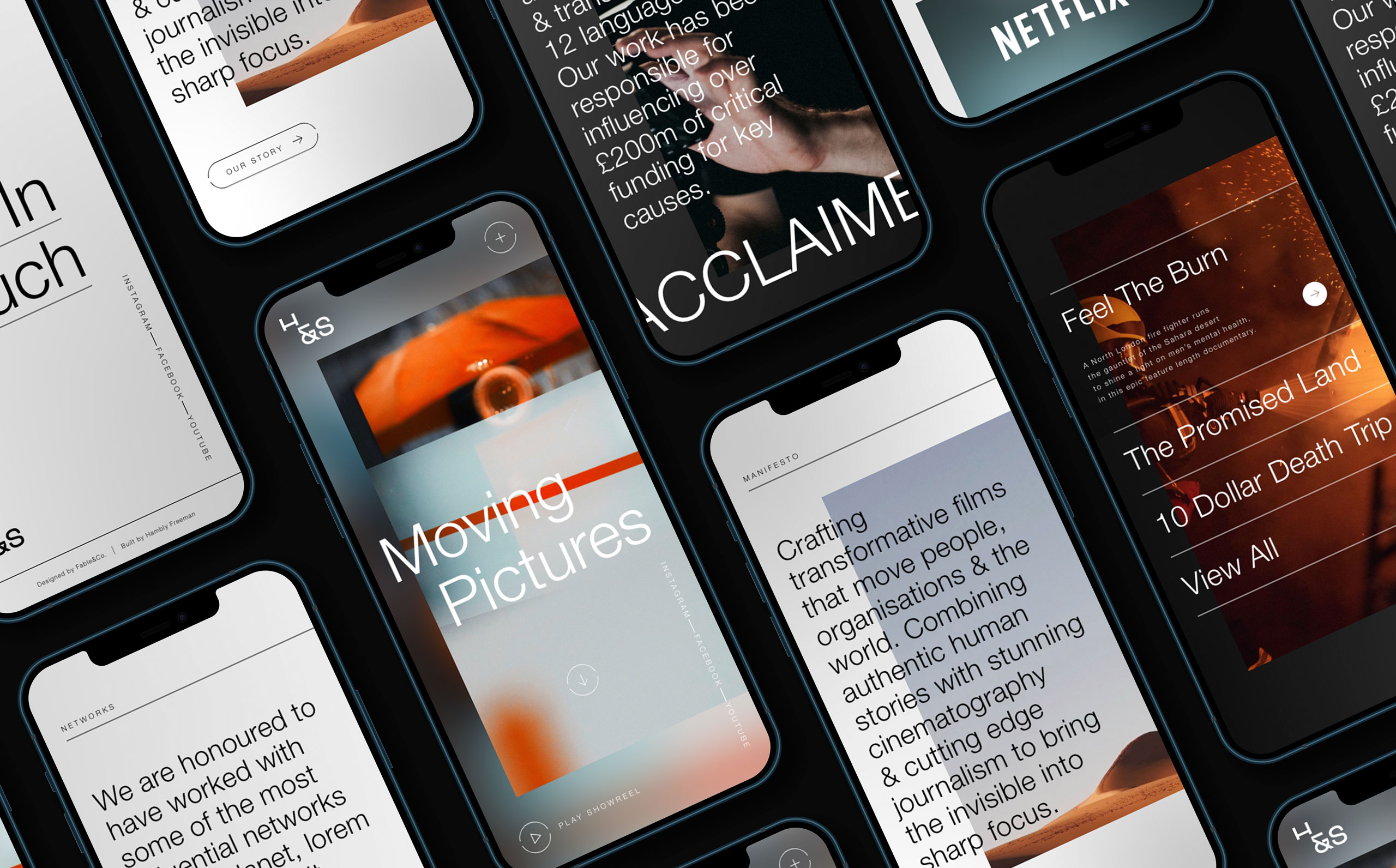 From day one, working with the team at Hide&Seek was an absolute pleasure and a thoroughly enjoyable experience. Working with their team, it was clear straight away that they had complete faith in us to create a brand identity which strategically repositioned the brand, ensuring that they stand out as a progressive & highly accomplished production company. It's been an honour to work with such a great client, & I can't wait to see what Hide&Seek has in store for the future.